Oil Mist Filter Units
Compact | Quiet | Efficient
Efficient Oil Mist Filter Performance
Filtermist units efficiently remove oil mist, coolant mist, fume and steam in thousands of manufacturing operations around the world
World-leading Oil Mist Filters
Developed through 40 years of global experience and the expertise of internationally recognised centres of engineering excellence, Filtermist provides the most advanced and effective system available for oil mist removal.
The Filtermist System
Energy efficient
Oil mist removed at source
Multiple mounting options
Low cost maintenance
Recognised market leader
Quiet operation and high performance
What is Filtermist? How Filtermist Work?
S Fusion
Neat oil mist collector
S Fusion successfully removes submicron particles generated in neat oil applications by combining a hi-tech synthetic self-draining media filter with Filtermist's proven centrifugal technology – offering an effective alternative to other products in the high-pressure coolant market.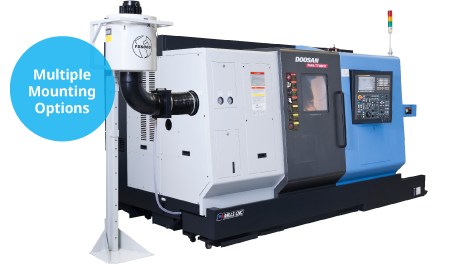 Please Find the Filtermist Brochure here.
Machine Application :